BKV Group is a full-service architecture, engineering, interior design, landscape architecture, and construction administration firm.  Founded in 1978, BKV Group has grown from a sole proprietorship into a diverse partnership with offices in Chicago, Minneapolis, and Washington DC, serving clients both locally and nationwide.  Collectively, we represent a practice whose expertise is team-focused and offers a client-centered approach to design solutions.
Our work is focused on four primary practice areas: multifamily housing, corporate, hospitality, and government.  Each practice area is led by partners who are nationally recognized leaders in their respective fields.
In Partnership with t

he
East Town Development Work Group
Background
The mpls downtown council's Intersections: The Downtown 2025 Plan is a planning vehicle to help leaders and citizens build on downtown's assets and guide its development in ways that reflect the community's aspirations for a downtown Minneapolis that is thriving, livable, green, connected, exciting and welcoming in the decades ahead.
The mission of the Downtown Development Committee is to focus on goals around downtown population and business growth (including retail), and connections to the University of Minnesota. The two business organizations collaborating together on East Town Development are the mpls downtown council-mpls downtown improvement district and the East Town Business Partnership.
Three priorities: 1. Be the champions for East Downtown. 2. Define how to get development happening. 3. Create a compelling vision.
Purpose:
Study and recommend best practices for holistic and sustainable 21st century urbanism in regards to development, public realm, and place making initiatives.

Interact with and advocate for current high priority projects in the district.

Cast vision for new development projects on strategically important land parcels.
Key Perspectives:
Planning and Design (Physical frame)

Policy and Governance (Regulatory frame)

Cost and Funding (Financial frame)

Projects and Critical Path (Implementation frame)

Narrative and Recruitment (Marketing frame)
Stakeholders at the table:
Leadership from all key sectors (development, civic, architectural design, business recruitment, land owners, financial, etc)
Levels of Engagement: 
Small Working Group, Listening Sessions, Workshops, Open Houses, Placemaking Residencies
Core Disciplines:
Research development assets, set annual objectives, and track progress and interconnectivity to other 2025 committees and working groups for the following built environment perspectives:
Retail

Equity and accessibility

Residential

Commercial

Hospitality

Parks

Green Infrastructure and Riverfront

Transit

DID/Crime and Safety

Placemaking and Programming

Public Policy (Development standards, incentives, "master development area")
Staff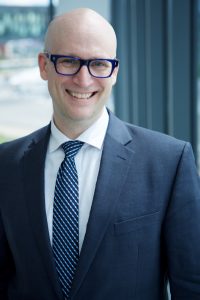 Dan Collison is the Executive Director of the East Town Business Partnership and 2020 Partners, Director of Downtown Partnerships for the mpls downtown council, and Lead Pastor at First Covenant Church, Minneapolis. Collison spends most of his days bringing people together across sectors through inter-disciplinary work for the explicit purpose of promoting human flourishing and building diverse community.
As a civic leader he has been instrumental in providing strategic leadership for the East Town Business Partnership amidst unprecedented district redevelopment, catalyzing new business growth and forging new strategic collaborations between business leaders, civic leaders, and the residential communities of the East Town and North Loop districts.
Collison was a 2015 recipient of Minnesota Business magazine's (Real) Power 50 awards, an annual list of 50 remarkable business leaders. And, in 2010 Metro Magazine listed him in the "Top 100" List of people, places, and things making a positive impact in the Twin Cities Metropolitan Region.